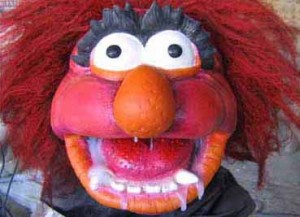 ORLANDO, FL – The outpatient pharmacy at Orlando Regional Medical Center (ORMC) has issued a hospital-wide memo Monday that they will stop accepting prescription scripts written in crayon. Head pharmacist and author of the memo Donald A. Miller, PharmD, PhD, took over in last month.
After review of his new department he was surprised to learn patients were bringing in scripts written in crayon. "Who is writing these scripts? Blue or black pen only it says right there on the bottom," pointing at a blank pad that he brought to the news conference. The new memo was not without controversy. Some providers are claiming it's a witch hunt.
"Me practiced here thirty years, nom yom yom," Dr. Muppet told reporters. He went on to describe in short bursts how he thought the pharmacy had it out for him. "Me NO change! Me always do it this way." Dr. Muppet will be meeting with the head of the ER department on Thursday to discuss the matter further.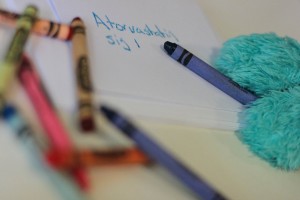 Chief Medical Officer Wilford Weathers told reporters that the hospital has no choice but to listen to Dr. Muppet. "When Jim Hensen died, he left the hospital a lot of money under the condition Dr. Muppet must continue to practice here." Dr. Weathers went on to describe the troubles of keeping Dr. Muppet on staff.
"He worked in surgery for many years but it was difficult to cover all that hair. We then moved him to pediatrics which was a perfect fit for him until complaints were filed. Parents didn't feel they were seeing a real doctor; to avoid hurt feelings, Dr. Muppet and the board mutually decided to move him to the ER."
ORMC's ER is the last department to fully convert to electronic medical records. Patients still might fill their scripts in town and must still manually write scripts. Dr. Muppet told reporters "Me angry!"