In an effort to help streamline the duty hour lying process, a medical student who goes by the name, Hack-a-Spleen, has created a "random hours generator" that will automatically fill in resident work hours logs. "We understand that after working for 32 hours straight in the ICU, it is difficult for residents to figure out just how much they need to lie on their duty logs to avoid setting off alarms," said Hack-a-Spleen who created the program. "So we help them out by creating the log for them. It's that simple."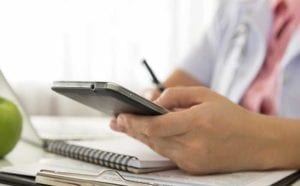 The resident simply inputs her PGY year and specialty, and the generator creates a sub-80 hour week that looks legitimate enough to totally fool any snooping ACGME eyes, complete with days off and time between shifts.
"It really makes my life so much easier and saves time," said general surgery resident Dr. Hilda Roshick. "I used to stress over not knowing how to log the late afternoon rounds on my post call days. Now I just press a button on the app, and all my hours are logged. It even puts in some of those 'strategic naps' that I keep hearing about."
Hack-a-spleen has started working on a "rotation evaluation" generator and "med student evaluation" generator.