SACRAMENTO, CA – Speaking at a press conference last Saturday, a local left renal artery expressed "grave concern" amongst itself and the billions of arteries & arterioles across the United States in response to the recent announcement by Chipotle stores that they would soon begin offering queso dip as part of their regular menu nationwide.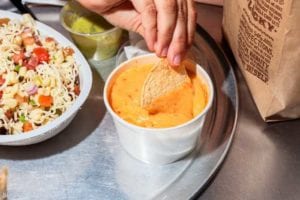 "It's not just me, either, it's the entire cardiovascular system that's worried," said the systemic vessel carrying oxygenated blood to the left renal parenchyma.
"We get no exercise already, and what's being pumped through us has always been junk.  At a certain point, we have to stand up and say, 'Enough is enough,'" the critical component of visceral vasculature continued, referring to the excess amounts of sodium, saturated fat, and other disease-promoting components of the typical American diet.  "This queso dip will almost certainly be the straw that breaks the camel's back."
At press time, the branch of the abdominal aorta just inferior and lateral to the superior mesenteric artery was reportedly seen in massive vasoconstriction and was not immediately available for further comment.