BOCA RATON, FL — A new study has revealed results which come as absolutely no surprise to anybody who works in healthcare: 100% of family members who ever changed your diapers when you were a baby will never, ever, ever listen to your medical advice, no matter how appropriate the advice may be.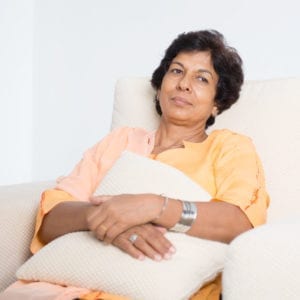 Madre De Díos Research Center Director Dr. Sri-Sheshadariprativadibayankaram, keynote speaker at a medical conference, spoke to an auditorium full of healthcare providers. "I began to notice that my parents wouldn't listen to anything I advise them medically, even though I'm a freaking doctor and have been trained in the specific area they have questions about. I mean, I'm a respected gastroenterologist, and my mom wouldn't even acknowledge me when I was giving her advice about her explosive diarrhea. But then it crystallized when my mom started attentively taking notes as she eagerly asked questions about her diarrhea to my wife, who is a pathologist and hasn't seen a patient in over a decade!"
Dr. Sri-Sheshadariprativadibayankaram presented retrospective data which isolates the so-called "advice ignorers" to family members, and some friends, who at the very least saw the doctor in diapers when they were babies, if not assisted in changing the diapers.
When contacted by Gomerblog, Dr. Sri-Sheshadariprativadibayankaram's mother stated, "I don't care what my son has to say about anything medical. I mean, I changed his diaper when it was soiled with stinky poo poo. As far as I'm concerned, might as well be saying 'blah blah blah' because that's all I'm hearing out of his mouth."