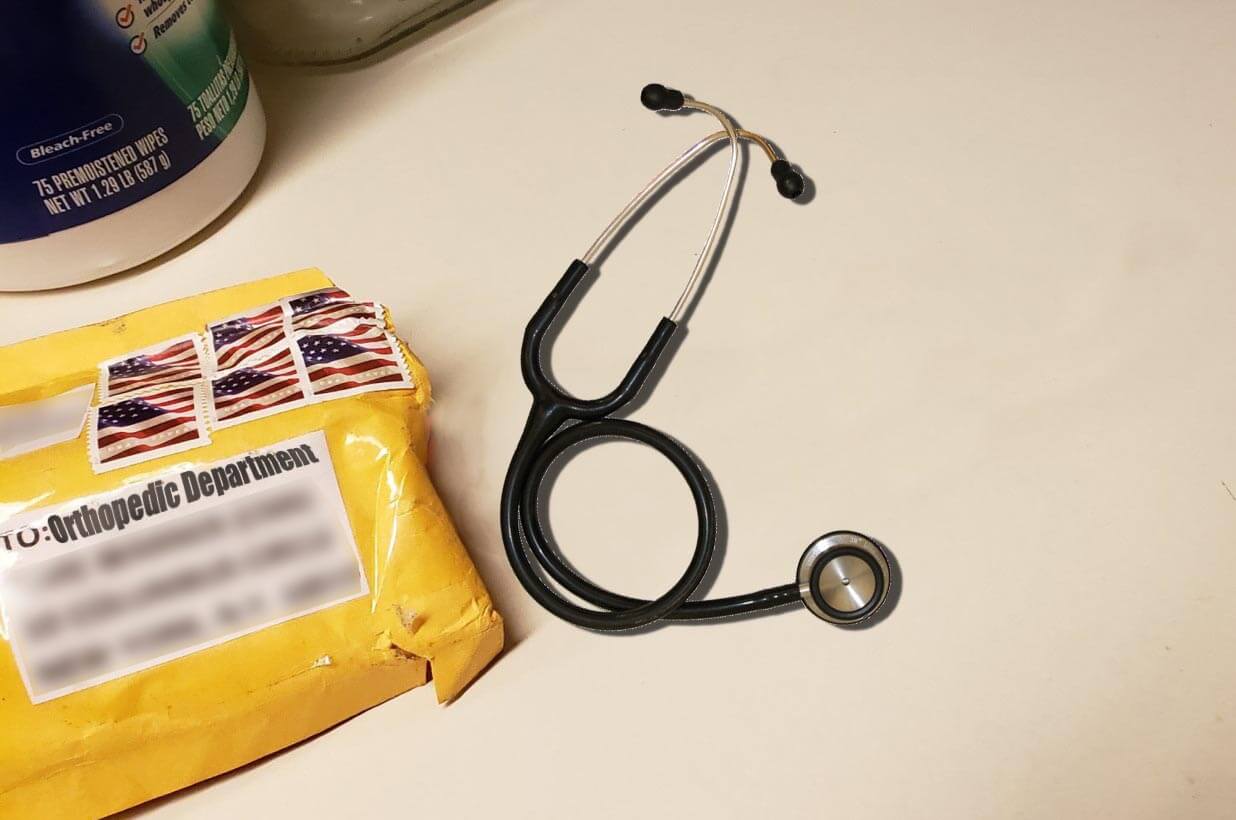 MEMPHIS, TN – Baptist Memorial Orthopaedic Department was sent a suspicious package on Thursday. "We had our intern, Tiny Arms Tim, open it," Dr. Rundowsky told reporters. "Interns are expendable, and we couldn't find a medical student at the time. Plus, Tim as weeeee-teee-beetie fingers, perfect for opening mail."
"When the foreign device was removed from the packaging we informed authorities right away," Rundowsky stated.
Initially, the entire Orthopaedic department stared at the stethoscope, scratching their heads with confusion. "We thought it was a bomb for sure, it had tubes and circles; scary," Dr. Bruce Danton recalled. Hospital security extracted the stethoscope right away to make sure the orthopaedic surgeons remained safe from the knowledge of auscultation.
At press time security was pretty confident the package originated from the Internal Medicine department. Internal sources state that if authorities couldn't determine confirm the perpetrator by the weekend, they plan on blaming Anesthesia.