An attending neurosurgeon in central Ohio was replaced by a fourth-year medical student due to research production. MS4 End O'Scopit was interviewing for a spot in a neurological surgery residency program when the chair of the department noticed his prolific 147 publications, with the highest being in a journal with an impact factor of 0.9. The attending neurosurgeon being replaced, Dr. Spineman, is a published researcher with 17 publications, most notably 1 in the New England Journal of Medicine.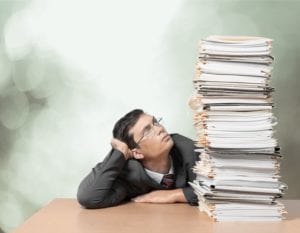 "The aggregate of the impact factors of Mr. O'Scopit's publications is 125, and Dr. Spineman's is only 100. It doesn't take a brain surgeon to see that 125 is greater than 100, showing Mr. O'Scopit is a better researcher," says Dr. Chairman, the chair of the neurosurgery department.
Dr. Spineman had no reply to this shocking news but has been seen gleefully packing his home and is rumored to be taking his talents to South Beach to join the private Big Tree Spine Group. Dr. Chairman's reply to replacing a tenured faculty member with a medical student is simple, "For the better part of 2 decades we have shown the greatness of a neurosurgeon is seen not by their clinical acumen and patient care skills, but by their Step 1 score and the raw amount of research experiences, something Mr. End O'Scopit obviously has."
Outside of being able to pay off his loans much quicker than his peers, End O'Scopit is also excited to begin his career as a neurosurgeon. His ability to find low hanging fruit for publication, the kind which helps him but doesn't' add anything to the literature, is evident. This makes him the perfect fit as the new chronic low back pain and lumbar spine specialist in the department.