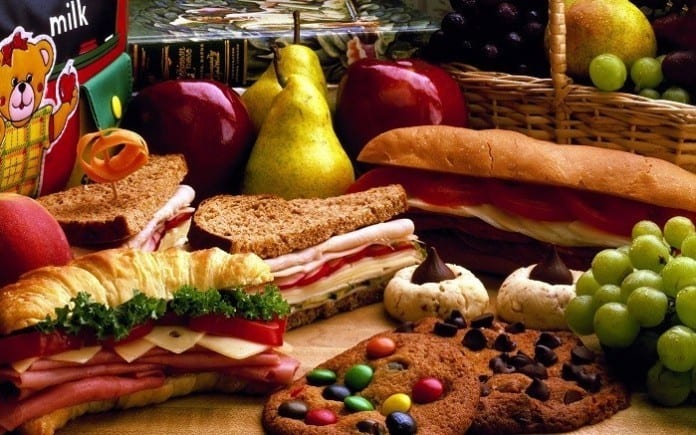 ATLANTA, GA – Officials at Atlanta Health Cardiac Hospital (AHCH) regrettably informed the public about a terrible mix-up that occurred yesterday. 24-year-old Amy Fairbanks gave birth to a healthy baby girl via cesarean section yesterday after being diagnosed with preeclampsia, but what happened to her placenta is the real meat of this story.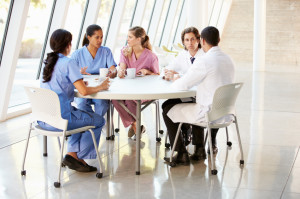 Obstetrician, Dr. Vanessa Stokely, performed the cesarean section yesterday morning. "The placenta looked abnormal in many ways," said Dr. Stokely. "It was slimy and smellier than usual. As usual protocol, I forced the medical student pull out and handle the placenta. Given her preeclampsia, we decided to send the placenta down to Pathology."
Unbeknownst to Dr. Stokely, the placenta did not make it to the Pathology suite. The medical student inadvertently placed the placenta in a white bucket on a food tray cart. While he was changing scrubs, a food service worker saw the cart, started pushing it, and delivered it down to the cafeteria. One of the chefs was expecting a delivery of red meat to add to the spaghetti sauce and must have assumed the placenta was an exotic form of meat.
No injuries or illnesses have been reported yet. However, before the announcement of the mix-up occurred, the cafeteria did receive an unusually high number of positive comments regarding the food.
Eric Pranting said, "By far the best spaghetti I have ever had! Keep up the good work!" Diane Kemper said, "I loved the unique flavor with just a touch of salt to the chewy, but delicious meat."
Once the report was out, many cafeteria regulars were upset, but not for the reason that many would think. "Dammitt, I knew it was too good to be true," said regular Ken Doomer. "By far the best meal I have ever had here, and the ingredients were by accident. I don't care what was in that spaghetti, it was damn good! Now I'm sure the food will revert back to its crappy self once placentas stop falling into the sauce."