LOUISIANA – GomerBlog is excited to bring you breaking news that is just being reported from Memorial Hospital in operating room 4.  An anesthesiologist, who we can't confirm the name as of yet so we will just use the generic term 'anesthesia,' is reported to have placed all 5 EKG leads on a laparoscopic cholecystectomy patient, completely out of the surgical field.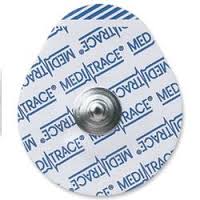 "I couldn't believe it!" exclaimed the general surgeon in the case.  "I didn't have to move a single one of those squishy white pads.  I don't even know what they really do, but they are always in my way."
Although GomerBlog cannot confirm this report yet, it is also believed that the Bair Hugger was also placed out of the surgical field above the nipples and did not need to be repositioned.  Room 4 could be off to the fastest room start in 10 years.
If the anesthesiologist can simultaneously operate the table control with one hand, put up both drapes with the other, and use his left foot to kick the Bovie pedal to the surgeon, while shouting out times to the room nurse, they will certainly break the record and get home early tonight.
Stay tuned!