SAN FRANCISCO, CA – In a stunning turn of events, a physical therapist at St. Agnes Medical Center has evaluated a patient but is refusing to treat him. The patient, 66-year-old Earl Watkins, was admitted for observation following a TIA, but has since returned to his normal neurologic baseline. His admitting internist, Dr. Hal Schultz, placed a standard order for "Physical Therapy: Evaluate and Treat" to establish whether the patient was safe for discharge. However, physical therapist Dana Wilson had other plans.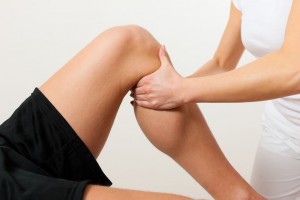 "Evaluate AND treat?" she said. "He's at his baseline. What the hell am I supposed to treat? I can't make him more normal than normal." Wilson came to Watkins' room and performed a standard ADL assessment, finding no abnormalities. She then filed a recommendation note saying simply, "Evaluation: Complete. Treatment: None." Schultz read the note the following morning and was floored. "They always find something," he said incredulously. He attempted to get Wilson to work with the patient in the therapy gym, but was quickly rebuffed.
"He doesn't get to tell me when to treat," said Wilson. "If I consulted him for hypertension and the patient had normal blood pressure, there would be no prescriptions to write!" Dr. Schultz eventually gave in and discontinued the PT order. The event has sent ripples through the PT and OT communities at St. Agnes.
The occupational therapists in particular are looking forward to evaluating patients but not treating them. Josh Lewis, head of OT services, said, "I don't even think doctors know what we do, they just order PT/OT concurrently. I bet they don't even realize we split up. We get all sorts of orders on patients we would consider normal. Dana is really showing us a new path to evaluating and not treating patients routinely."
At press time, Dr. Schultz had discharged Mr. Watkins to a skilled nursing facility, stating "With PT refusing to treat, I figure he must need some kinda rehab somewhere, right?"