In a shocking turn of events, third year medical student Dan Rydberg's first day of his urology rotation took a horrific turn this past Wednesday after Dan learned that his patient's penis was, in fact, normal size.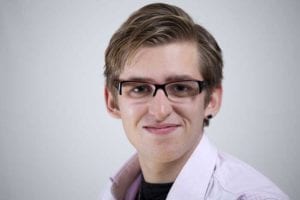 When presenting the first-time clinic patient to his attending Dr Foley, Mr Rydberg made an offhand remark on the protuberant quality of the man's phallus.  However, after examining the patient together, Dr Foley made a point to pull Dan aside and let him know that, in fact, the man's penis was of normal size.
"You really thought that was larger than normal?" Dr Foley asked a stunned Dan, whose face reportedly grew ashen with the disconcerting news.
"I just always thought I was at least somewhere in the middle of the pecking order," Dan later commented, still in shock and painfully unaware of the quality turn of phrase he had just made.
"I just can't come to grips with it."
However, when reached for comment Dr Foley conceded that it was, in fact, the "Moby Dick" of penises and that there was definitely some sort of pathology going on there, but it was worth it just to see the young medical student's reaction.  As of press time, Mr Rydberg was desperately trying to come up with ways to make himself feel more masculine, such as making America great again and getting paid more than his female colleagues.