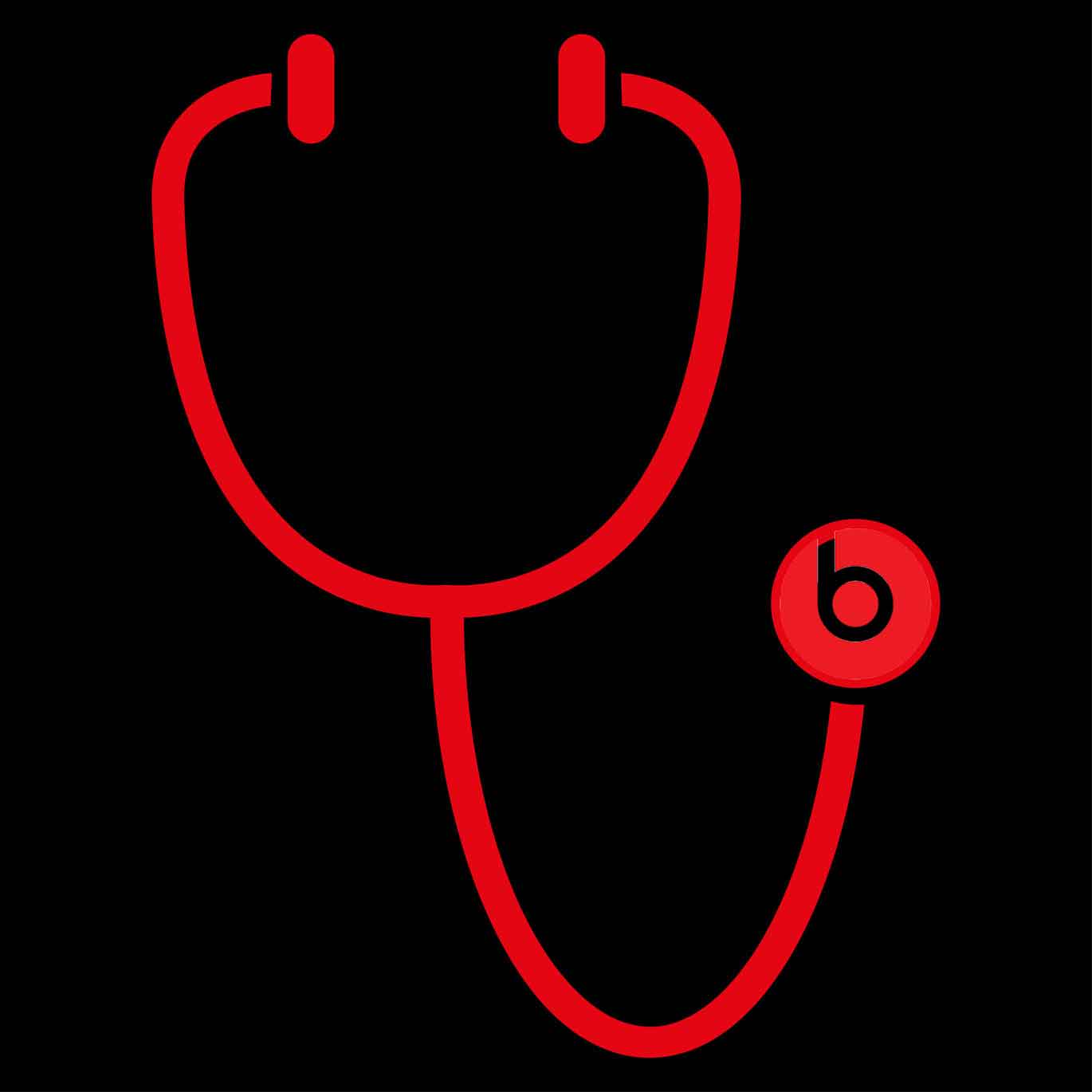 Pros / The bass on these Heartbeats by Dr. Dre stethoscopes are SICK! Besides, who wouldn't want a bluetooth stethoscope blessed by Dr. Dre?
Cons / You can't actually use these stethoscopes as headphones.
The One Liner / Despite the high price tag, we fully expect cardiologists and other internal medicine audiophiles to go bananas when these hit the shelf this coming holiday season.
After conquering music's audio industry with his Beats by Dr. Dre headphone and earphone series, rapper and music producer Dr. Dre has set his sights on health care's audio industry. That's right, the doctor is in and he wants to revolutionize stethoscopes.
"The first time I saw those contact precaution stethoscopes, I knew I had to get in the game," explained Dr. Dre to Gomerblog. "They're like the Apple earbuds of stethoscopes. How can any doctor, not just me, appreciate the kaleidoscopic sounds of the human body with those pieces of crap?"
Heartbeats by Dr. Dre looks like the stethoscopes of competitors Littmann and Bose, but when you dig deeper, you find some interesting perks. For one, Heartbeats stethoscopes have both built-in Bluetooth and a built-in microphone. During the rare instance you're called during a cardiopulmonary exam, Heartbeats Wireless functions quite well for making phone calls. Also, the noise-canceling technology is highly effective at eliminating murmurs, rubs, and gallops, if you have no desire to hear them.
Compared to Littmann stethoscopes, Heartbeats by Dr. Dre have a broader sonic spectrum, tighter bass, and more natural sound. Despite its plastic construction, it is very comfortable: there is no fear of puncturing your eardrums when you put them in your ears, or closing off your carotids when you wear them around your neck. Heartbeats by Dr. Dre stethoscopes are also durable: it can withstand the confines of a white coat pocket or a scrubs back pocket.
It's clear Heartbeats by Dr. Dre are the most exciting thing to happen to stethoscopes since Littmann started producing separate doctor and nurse stethoscopes in the fall of 2015. Expect these to fly off the shelves this holiday season.
Heartbeats by Dr. Dre stethoscopes are available only in black with red tubing. Starting price is $379.99. Limited edition series comes with autographed edition of "The Chronic" on vinyl.
Other GomerBlog reviews:
– Children's Book Review: Grace & Chase Tackle Acid-Base
– Music Review: Radiohead's Clinic A
– Product Review: Mattel's Resuscitate Me Elmo
– Product Review: P90X Kegel Edition