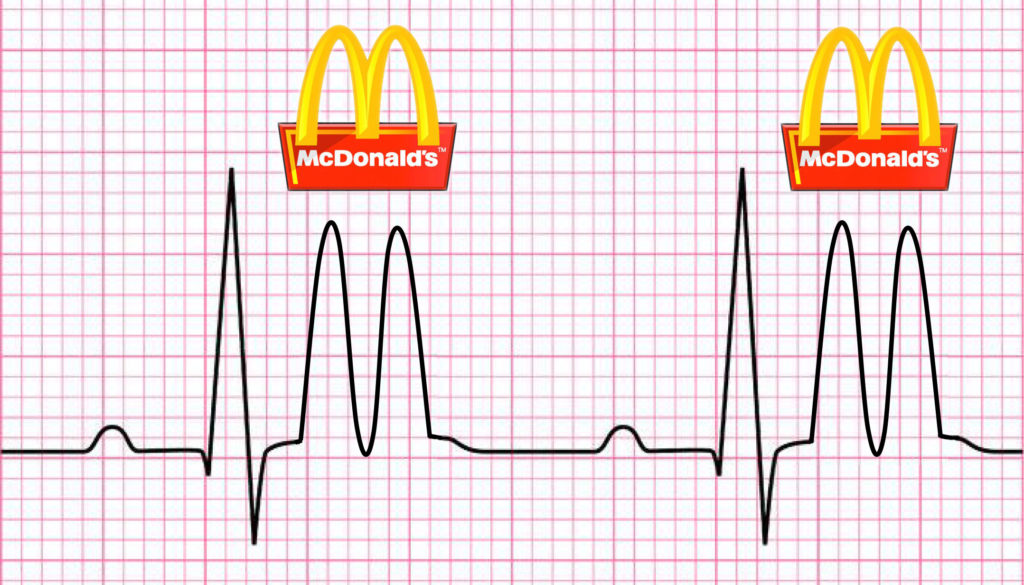 OAK BROOK, IL – Beloved clown mascot Ronald McDonald has suffered another heart attack this morning, and was taken to Oak Brook Medical Center for emergent management, McDonald's President and CEO Steve Easterbrook has confirmed with Gomerblog.
"We can confirm that Mr. McDonald suffered not only a type 1 myocardial infarction, but a rare subset of it known as the McFarction," said cardiologist Maxine Richter at a press conference just minutes ago, further explaining that McDonald's electrocardiogram (ECG) revealed a ST-segment double tombstone or Golden Arch morphology that is pathognomonic for the condition. "He is in serious condition in our ICU."
McDonald underwent cardiac catheterization with successful deployment of two stents to his left anterior descending artery (LAD), one for each arch. He may be in the ICU for now, but McDonald's team think he will survive this latest Big Mac attack.
McDonald's last heart attack was back in 2014 when he suffered a McWidow Maker: a super-sized occlusion that knocked out his left main coronary artery.
"You would think with all of these MIs, he'd at least start choosing some of the salads like the Southwest Grilled Chicken Salad or the Southwest Buttermilk Crispy Chicken Salad on the menu," added ICU nurse Roberta Collins, who has just finished wiping McDonald clean of both Sweet and Sour and Tangy Barbecue sauce. "I hope he's learned his lesson and stops clowning around."