VIRGINIA BEACH, VA – Local orthopaedic Surgeon, Dr. Padraig Jones, learned today that surgery is actually a lot easier when the patient is adequately anesthetized. "I thought I was just not that good at surgery, but it turns out when the patient isn't moving I'm actually pretty damn good!" Jones said after the procedure was completed.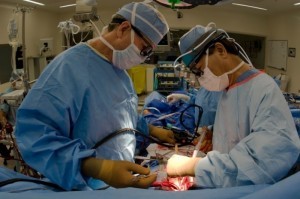 "I've been operating at Habu Memorial Hospital for over a year and today was the first time the patient didn't have a single coughing spell, bucking period, or even an episode where they tried to get up off the table during the case. I give Ryan Tearion all the credit," Jones said to no one in particular.
Dr. Tearion is a part-time anesthesiologist at Habu, he said his anesthetic philosophy is actually quite simple: "The less the patient moves, the less the surgeon can bitch and the faster the case gets done. Boom, I'm on break or on my way home faster. It's science!"
Dr. Jones' usual anesthesiologist, Dr. D'Erin Streams aka Dr. Grump Cat, was not impressed. "Anyone can put a patient completely to sleep, it takes real talent to keep them on the verge of waking up and often crossing that verge for an entire case," Dr. Grumpy Cat opined to the anesthesia tech in the break room.
Unfortunately, Tearion was on break for most of Dr. Jones' second knee scope of the day with Grump Cat stepping in to cover. Almost as if on cue, 30 seconds after Dr. Grumpy Cat took over, the anesthesia machine ran out of quarters and the patient started flopping like Vlade Divac successfully knocking over the mayo stand and kicking Dr. Jones in the boy parts. After the case Jones told GomerBlog that "getting actually kicked in the junk is nothing compared to the figurative boot to the rod and tacklebox of having Dr. Grumpy Cat for 90% of my cases."