WASHINGTON, D.C. – In a statement released earlier this week by the American College of Obstetricians and Gynecologists (ACOG), the nation's leading obstetricians and gynecologists dispelled rumors that the widely believed "five-second rule" applies to newborns.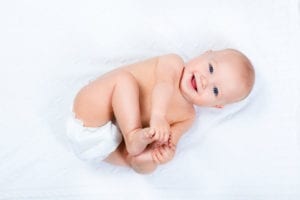 "We strongly discourage using this popular rule of thumb, which has never been shown to have any scientific basis, when treating or handling babies," the ACOG clarified. "If you or your loved ones drop an infant on the head, please, for the love of God, just go to the hospital."
The statement went on to explain that while being dropped on a mattress or soft couch for short periods of time was "okay," baby-carriers should still practice responsibly losing their physical grasp on infants by considering questions like "From how high did the baby fall?" and "What the hell is wrong with you?"
OB/GYN residents expressed mixed reactions to the new guidelines
"On the one hand, I am all for patient safety and applaud this move by the ACOG," said one resident who requested anonymity. "On the other hand, newborns are wriggly little guys. This definitely ups the ante when my attending jokes about catching babies or hoping that they bounce."
At press time, the ACOG was reportedly locked in heated debate over whether the issue required further study using a randomized control trial.