ATLANTA, GA — Due to the severe flu outbreak this season, the Center for Disease Control and Prevention (CDC) has decided to examine the major sources of transmission. Upon careful review, the CDC epidemiologists have determined that Jenny McCarthy, the famous celebrity anti-vaxxer, must be isolated effective immediately.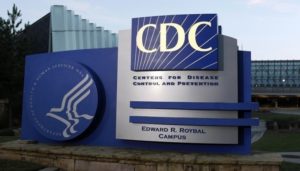 CDC head researcher, Bob Georgen, stated, "Jenny McCarthy's constant preaching that vaccinations cause autism is causing people to refuse their flu vaccinations. The research does not support these dangerous claims."
McCarthy will be held at an undisclosed hospital in an isolation room to protect the public. She will be strictly prohibited from rambling about the anti-vaxx movement. Visiting hours will be limited to avoid infecting others with her disproved science.
It will be difficult for the hospital to cater to McCarthy's celebrity demands as they are already under tremendous stress due to the excessive utilization of resources during the flu epidemic.
Upon learning she would be quarantined, Jenny McCarthy began crying hysterically. She yelped, "The flu is the least of our problems. Did I mention vaccines cause autism?!!"