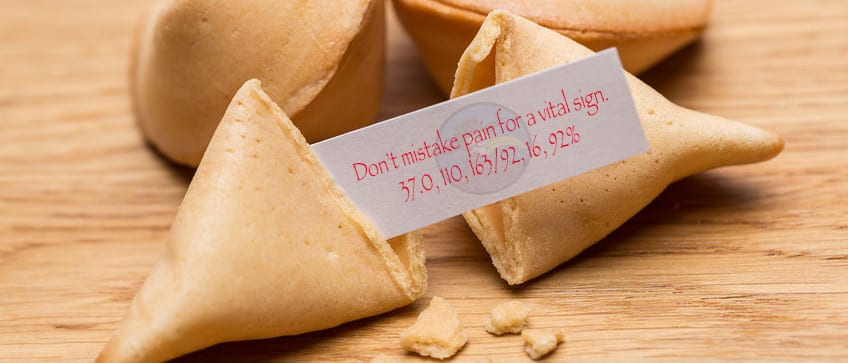 BROOKLYN, NY – In an effort to appeal to health care professionals who order Chinese food for take out because the cafeteria is closed, fortune cookie maker Wonton Food Inc. have decided to replace their beloved set of lotto numbers with a random set of vital signs.
"Since no one is really winning the lottery with our numbers we figured we would change things up," said Ho Sing Lee, President of Wonton Food Inc., the largest producer of fortune cookies in the United States.  "To our hard-working nurses and doctors out there, thank you for your hard work, and we hope you enjoy reading our temperatures, blood pressures, heart rates, respiratory rates, and O2 sats."
"Ohhh, how exciting!" said nocturnist John Fernando, who plans on opening up a fortune cookie before every admission to see how those vital signs compare.  "I mean, if I get a fortune that reads like septic shock, you better believe I'm gonna see that admission with a little more spring in my step and extra hypervigilance."
"These fortune cookie guys clearly did their research because every fortune cookie I've opened so far has a respiratory rate of 16," chuckled respiratory therapist Annabel Green, though that quickly turned into concern as her fortune cookie predicted an oxygen saturation of 81% on non-rebreather.  "I should put the Code Team on alert."
If all goes according to plan, Lee hopes to see fortune cookies supplant graham crackers as the snack of choice in hospitals across the country.
"If in ten years, every drawer and white coat pocket in American health care contained one of two of my fortune cookies, I can die a happy man," laughed Lee as he opened a cookie for us.  "Ohhhh!  Looks like someone's febrile and hypotensive.  See, aren't these fun?!"