PORTLAND, OR – A cerebral vascular accident, commonly known as a stroke, is a devastating diagnosis that frequently results in long-term disability and death.  Many hospitals have unveiled "stroke protocols" that stress rapid interventions, costly radiographic studies, and prolonged ICU stays.  These protocols can be extremely expensive for patients and family members alike.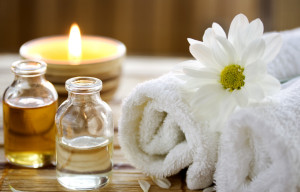 However, a new way for treating this horrible diagnosis has been undertaken at Our Lady of the Way Hospital in Portland.
Inspired by Eastern religious rites and practices, the patient and family are invited to participate in a more holistic approach to treatment.
Hospital neurologist Dr. Stanley Kipperburg talked to GomerBlog and said, "We take stroke treatment very seriously. We Westerners also need to be open-minded to the wisdom of those that went before us."
Dr. Kipperburg is referring to the new treatments and time frames unique to Our Lady of the Way Hospital.  In other similar institutions, an EKG and CT head scan must be performed and interpreted in 10 and 30 minutes, respectively.  In contrast, the new Eastern-inspired protocol demands that seven aromatherapy candles must be placed in formation consistent with ancient druid standards within 5 minutes of a stroke code and a page is put out to Lady Lucretia Rainwater, Madame Expert of the Aboriginal Dance of Healing, within 10 minutes.
"It has really cut down on costs," said Misty Bellevue, hospital administrator.  "The candles are from the sales bin at CVS and Lady Rainwater is paid only with medicinal herb.  Much, much cheaper than a perfusion study!"
The families of the stroke victims are happy with the changes.  Local teacher Harper Connelly stated, "When my father [Carl] had his first stroke, we made the mistake of going to a different hospital.  He was whisked away to the scanner, had painful IVs placed, and was given medications all within 90 minutes.  No one sat down and spoke with me about other treatment options.  When my father and I walked out of that hospital after his full recovery, the first thing we did was register a complaint.  With his second stroke, we went to Our Lady of the Way.  Within 15 minutes, there was a shaman wearing ornate traditional gowns at bedside holding my hand through the whole ordeal.  The staff was even able to perform a warm cupping therapy session to restore chi and positive energy flow!"
"Yeah, we just asked the cafeteria for some coffee cups that were fresh out of the washer so they were still hot.  Patients get a huge kick out of it," explained ER nurse Melanie Bucket.  "After that, I explained that I was going to perform an Oriental Mongolian Ancient No-Touchie Massage.  I literally just waved my arms over this old guys' face, stomach, and legs, while the family looked at me with amazement like I was parting the red sea."
The patient perished shortly after due to an undetected hemorrhagic conversion.
Ms. Connelly replied, "I have never been in a more caring environment.  If and when my mother has a stroke, I'm bringing her here for her treatment during her last hours of life."