CHICAGO, IL – State senators in Illinois voted yesterday 45 to 14 in favor of a new proposal put together by physicians, nurses, and other hospital employees regarding hospital CEO pay.  Proposition 56.3 states, "Hospital CEO pay will be directly linked to employee satisfaction scores from surveys."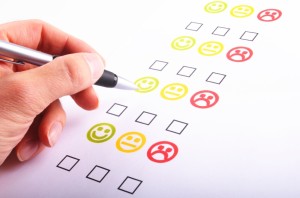 Proposition 56.3 came about in the past few years after numerous hospital employees, specifically doctors and nurses, complained about decreasing salaries, increased patient workload, and the dreaded patient satisfaction surveys.  The patient survey scores are now linked to hospital reimbursement and CEOs are torturing hospital employees to squeeze out more money.
Case in point, nurse Rebekah Harris had her license suspended for bringing an alcoholic patient the wrong sandwich in the ICU just last week.  Medical staff are being bullied into running a hotel instead of a hospital, all in the name of pleasing patients so that CEOs end up with positive Google+ and Yelp reviews for the hospital.
"Just last week I had to find 800-thread count Egyptian sheets for a patient's sensitive skin," blasted nurse Samantha Quissers.  "I got sent out to Bed Bath & Beyond to uphold the request, ridiculous!"
The medical community stood up for what is right and proposition 56.3 passed with flying colors.  "Finally, we can start holding hospital CEOs responsible for their treatment of hospital employees," said lead lobbyist Dr. Derrick Wilson.  "If a hospital wants to cut nursing bonuses to pay for a new atrium, they can expect to have their salary cut with negative employee surveys."
"I think the plan is a brilliant balance of power to keep CEOs in check," alleged Quissers.  "This way they have to balance the well-being of their patients with the well-being of their staff."