CARY, NC – In a bold and unprecedented move to increase patient satisfaction scores, administrators at Our Lady of Chronic Narcotic Dependence Hospital outside Raleigh now require nursing staff to provide a "happy ending" after they bathe every inpatient.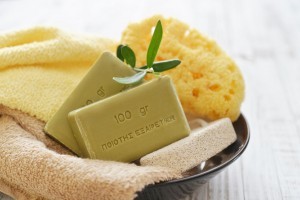 This move comes after the Raleigh News and Observer ranked OLCNDH dead last among area hospitals in patient satisfaction.  A new patient satisfaction initiative was needed.
Jamie Tomlinson, RN, BSN, MSN, JD, MPH, who serves as Assistant Vice-President to The Grand Emperor of Patient Safety and Satisfaction at OLCNDH, was reached by GomerBlog for comment: "This hospital has heard the wake-up call, loud and clear."
"In addition to beginning a long overdue valet-parking service, we contracted Wolfgang Puck to custom design our turkey sandwiches.  Any hospital could have made those moves, so we knew we needed something extra.  The "Happy-Ending Bed Bath" goes well beyond any previous level of hospital customer service.  Patients are looking forward to their baths like never before."
Tomlinson went on to explain that males over 60 were premedicated with Viagra, Levitra, or Cialis, regardless of whether they were taking nitrates for chest pain or unstable angina.  Female patients are offered a glass of red or white wine prior to their bath.  The wines are billed as French Bordeaux and Napa Chardonnay, but are rumored to taste eerily similar to Sutter Home.