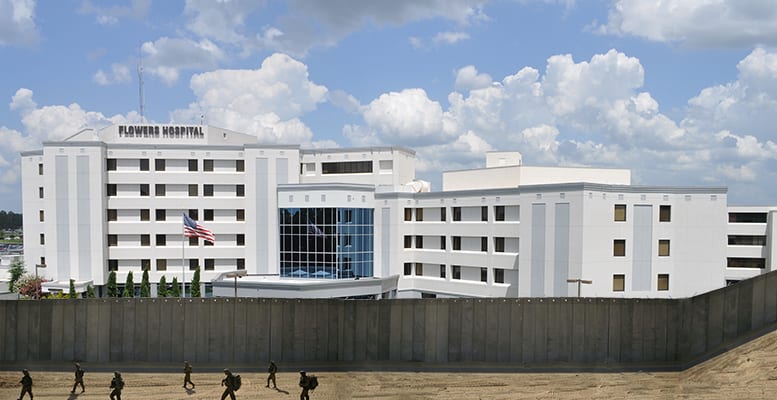 CLEVELAND, OH – In front of supporters at the Republican National Convention, Donald Trump has unified not only the Republican Party but also Americans, in particular health care providers, as he announced his plan to build a wall around all hospitals and healthcare facilities in the country in order to prevent admissions.
"We need this wall to keep out the riffraff, and by riffraff I mean patients," explained Trump. "By keeping the mood of our health care practitioners great, we can make America great and American health care great again. And do you know how to strive for greatness? By keeping those patients out and leaving our ERs empty!"
Trump went on. "They bring their drug-seekers, their pseudoseizures, their Munchausens, and some, I assume, are actual patients. These hospital walls are gonna be great, like nothing you've ever seen. Just fantastic. And uuuuuuuuuggggggeee."
Democrat and hospitalist Ryan Fitzsimmons is more than eager to embrace this part of Trump's platform. "I admitted 27 patients last night, they kept coming and coming. A wall would stop all that! Especially since everyone in our ER's a sieve. Fitzsimmons is donning an American flag shirt, pants, and even his white coat was made out of an American flag. "I'm on board. Make hospitals great again!"
The only person who is against the wall is Senator Ted Cruz.
At press time, Fitzsimmons was getting an Ortho consult on an ankle fracture patient, who who fell from climbing the wall. Unfortunately for medical personnel, he fell on the hospital side of the wall. "If he had fallen on the other side," explained Fitzsimmons, "that would've been a uuuuuuge victory for Trump."