MARIETTA, GA – Goodbye defibrillators and hello Swedish Fish!  In a rare display of unity, hospital administrators and health care personnel at Marietta Medical Center have unanimously decided to replace crash carts with snack carts.  The new snack carts will Tootsie Roll out next week.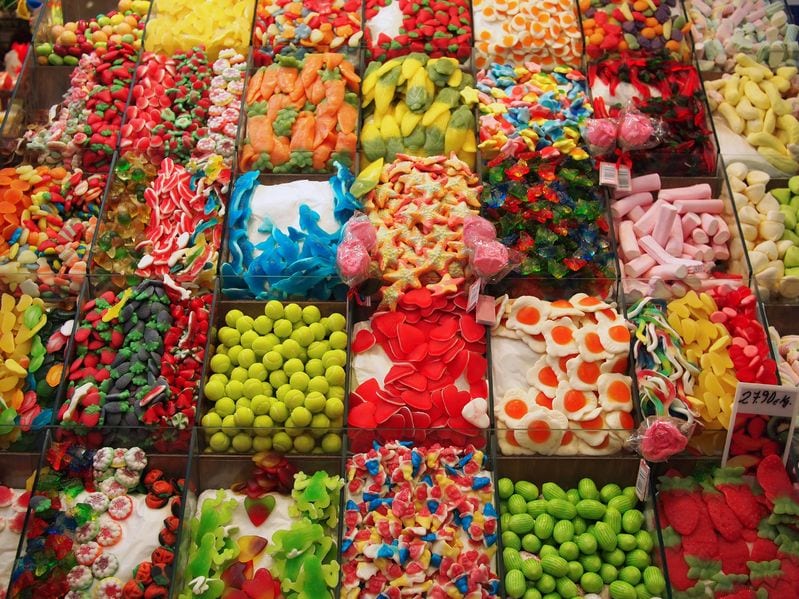 "We all know that CPR is hocus pocus anyway," said critical care fellow Eric Jennings, who absolutely loves loves loves Kit Kat Bars.  "If a patient doesn't respond to the immediate stimulus of Gummy Bears or Jelly Bellys, we all know it's time to pronounce the patient, call the family, and then stuff our faces!"
Jennings brings up an interesting point: that crash carts are always patient-focused for some reason.  Earlier this year, the American Board of Crash Carts released Maintenance of Crash Cart guidelines, which recommended stocking crash carts with turkey sandwiches, donuts, and coffee, not just for patients but for providers too.  Though members of Marietta Medical Center felt this was a step in the right direction, it didn't go far enough.
"One thing that is often overlooked is that a resuscitative effort is exhausting and really ramps up the appetite," said rapid response nurse Emily D'Agostino, who is chomping on Reese's Peanut Butter Cups as we speak.  "No matter how a code goes now, I know I can count on a bag of Doritos as a pick me up!"
Marietta Medical Center has just created the Snack Selection Task Force to help choose the snacks to stock their new carts.  It should be noted that no nutritionists are part of the task force in order to eliminate health bias.
"We feel that no new fewer than 100 choices should be available to patients and providers alike, whether it's Snickers, Twix, Hershey's Kisses, Butterfingers, chocolates, truffles, you name it, we want it," noted task force spokesperson and beloved Sesame Street character, the Cookie Monster.  "I know what I want: COOKIES!!! NOM-NOM-NOM…"
Rumors suggest that the hospital's next move is to roll out either or possibly both of the following: beverage carts and alcohol carts.  Gomerblog will continue to follow.