BOSTON, MA – While Atlanta blames anesthesia for the Falcons' epic second-half collapse in Super Bowl LI, Boston continues to celebrate. In the latest set of festivities, the New England Journal of Medicine (NEJM or the Journal) has replaced their old red circular logo with an image of Bill Belichick in a blue sweatshirt.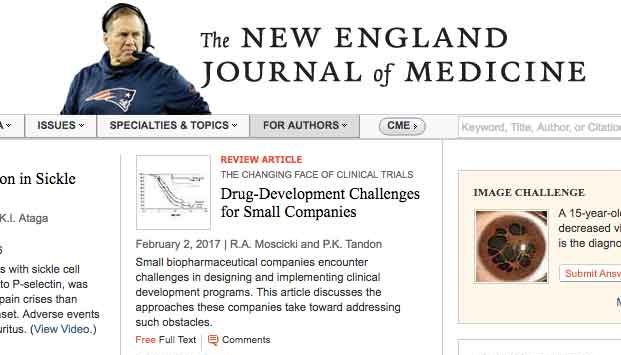 "It's only fitting that the greatest medical publication of all-time now has a logo featuring the greatest NFL coach of all-time and his amazingly oversized but comfortable looking sweatshirt, and that's Pats great Bill Belichick," explained proud Journal President James Gessner.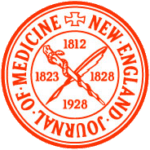 According to sources, Journal editors had been considering a logo switch over the past several years. However, debates reached a standstill when editors remained divisive over which Boston team sports logo should become the replacement. Sure the Patriots had 5 championships, but the Bruins have 6, the Red Sox have 8, and the Celtics have 17. It wasn't until the Patriots pulled off the greatest comeback of all-time that editors thought why not a picture of Coach Belichick?
"The logo just screams DO YOUR JOB," Gessner continued, "and that's simply what we want everyone in the health care field to do: just DO YOUR JOB. Except hospital administrators, of course, who should just quit. They can suck it."
So is the logo permanent?
"Possibly but we're seriously thinking about rotating the logos every once in a while," Gessner told Gomerblog. "Other logos in the works include Tom Brady with the Lombardi Trophy, a shirtless image of Rob Gronkowski, or a random picture of Gisele Bundchen."
The Centers for Disease Control and Prevention (CDC), which is based in Atlanta, is sadly disappointed that they won't be able to unveil their new CDC logo featuring their beast wideout Julio Jones.