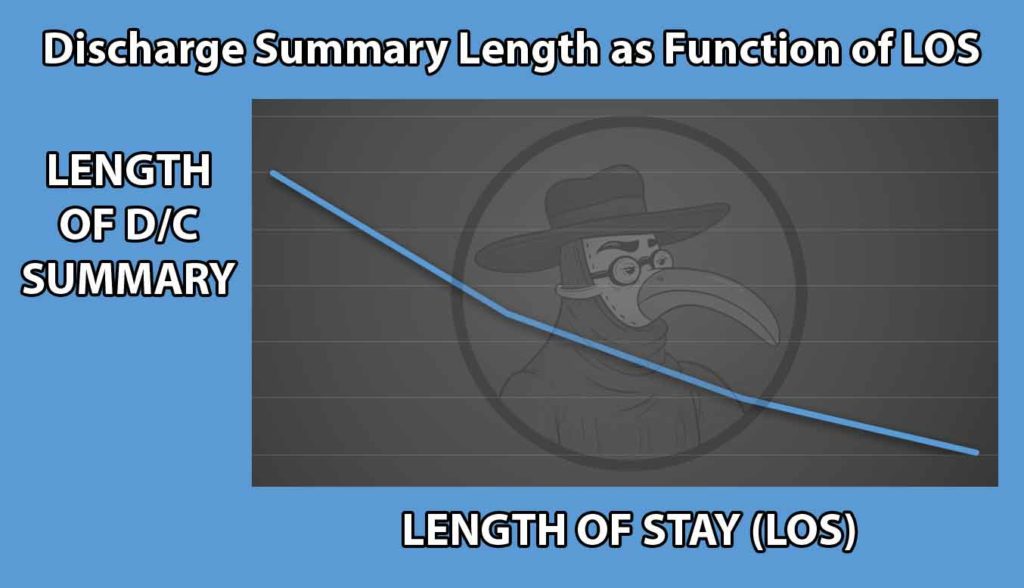 BETHESDA, MD – A landmark study conducted by the National Institute of Documentation (NID) has proven once and for all the length of a discharge summary is inversely proportional to a given patient's length of stay (LOS).
"Look, did we find out something none of us knew? No," added lead documentation expert Griffin Reynolds. "But at least we can say with 100% certainty that we know."
The study came into being after Dr. Julius Caesar, an orthopedic surgeon at Rome University Speciality Hospital (RUSH) in Rome, Georgia, made headlines in 2015 for his brilliantly succinct three-sentence discharge summary for a six-month hospitalization. It read simply: "I came. I saw. I conquered."
"Do we need any more information? Of course not," explained Reynolds, inspired by Caesar's work. "But discharging a patient who has been there less than 2 days is such a rarity that when it happens we want to know all about it, how you made it happen, in excruciating detail, in the hopes we may reproduce the findings. But if someone's been there a week, a month or a year, I'm afraid we all know the story: train wreck, placement."
Reynolds went on to say the most common discharge summary in fact reads "Train wreck, placement."
According to the NID study, a LOS of less than 48 hours typically equates with a discharge summary length of anywhere between 200 and 500 words, which is still shorter than the standard ID consult note. As LOS increases, the drop off in the length of discharge summaries is dramatic. Caesar's 6-word discharge summary plots on Reynold's graph exactly at the 6-month time point. Remarkable.
"Under 48 hours, internal medicine colleagues tend to be wordier than other subspecialties, but after about 2 weeks the lengths of discharge summaries just about even out, with an increased use of other creative but quick forms like discharge haikus," explained Reynolds. "By 7 months, most discharge summaries should be only 1 word in length. Something like 'Peace!' or 'Complicated' or 'Phew!'"