SAVANNAH, GA – In a new initiative to cut costs, Coastal Hospital CEO Will Slash revealed he swapped out baked cardboard for graham crackers nearly a year ago, and has so far not heard any complaints.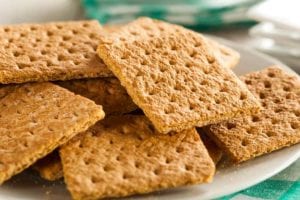 "This was news to me," nurse Jackie Smith said in disbelief.  "It tastes the same, crumbles in the package every time just like before, and goes down quickly with peanut butter and tears when I am too busy to sit and eat real food."
The move came on the heels of a deep financial mess where the hospital cut nursing salaries three times and stopped giving annual appreciation coffee mugs to all employees.
"We had to innovate to find where we were spending too much," Slash said.  "We first jumped from Honey Maid to Nabisco, then it was an easy switch to cardboard.  Up next is a company who can cut costs again by 50% by giving us crackers made from sawdust and sweetened glue."