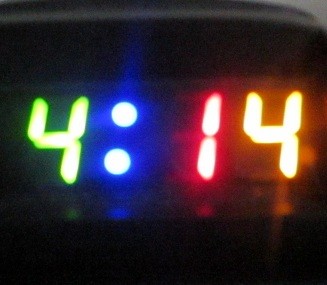 BISMARCK, ND – In an unprecedented success story, patient Igor Soapen has finally been relieved of the insomnia that plagued his life.  And he has Dr. Orcutt to thank for it.
"I had insomnia for 30 years and then Dr. Orcutt asked me, 'Have you ever tried lying down?  Like really lying down and trying to go to sleep?'  A light bulb went off immediately – I had never really tried that option!  Before I knew it, I was really lying down and sleeping!"
Dr. Orcutt says it was really no big deal.  "These days, a lot of healthcare providers are missing the big picture, when there are much easier solutions out there.  If you're a diabetic, we work on regulating your insulin levels.  If you have an ear infection, we treat with antibiotics.  If you're an insomniac, you just haven't tried lying down hard enough before."
Mr. Soapen continued: "I tried everything: breathing techniques, herbal supplements, cherry juice.  People have been suggesting the most ridiculous solutions to me for years, even – wait for it – sleeping pills!  But nothing has worked like this.  I don't know why I didn't think of this before.  Dr. Orcutt is a genius."
Scientists are rushing to conduct studies regarding this medical breakthrough.  "We can't wait to test this treatment in other cases of chronic insomnia.  We haven't fleshed out the full study, but we can tell you that we're going to investigate two groups: patients who are really lying down and patients who aren't really lying down.  We can't wait to see the results," claimed an excited investigator.
The medical community anxiously awaits the outcomes, and insomniacs have greater hope for the future.  Big Pharma has already started strategizing how to patent really lying down.
"I feel like I have my life back," an emotional Mr. Soapen reported.  "I can finally work a regular job and I don't have to ask my wife if she also sees those apparitions in the kitchen anymore."