HOUSTON, TX – Dr. Conrad Murray, a smooth criminal, has been released from jail following his two-year sentence for the death of Michael Jackson. He has been unable to find a job as a cardiologist due to losing his license and was denied further fellowship training in sleep medicine.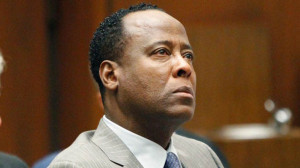 Conrad has now owned up to his mistake and is willing to make a difference.
Dr. Murray was asked how he was able to get back on the proverbial horse, and he responded, "I asked a friend what I should do, right before he died, he responded if I want to change my ways – and no message could have been clearer – if you want to make the world a better place, take a look at yourself, and then make a change."
Besides dancing for nickels, Conrad was at the end of his rope. Most places where he dropped off his application he'd hear, "Don't you ever come around here, don't want to see your face, you better disappear."
He did receive a telephone call from Dr. Kevorkian. "He said I am the best at what I do right now and that I reminded him of a younger Jack," Conrad said. "But… I've seen where that road leads. I want to pursue other avenues."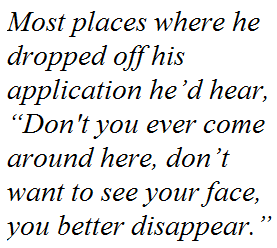 An unlikely partnership has formed, as if Dr. Murray has learned his lesson, with the American Society of Anesthesia (ASA). Donald Kremshaw, a spokesman for the ASA, couldn't be more excited to work with Murray.
"He [Conrad Murray] was the greatest job security this specialty has ever seen. When those cardiologists want to push their own propofol for their ablations, we just laugh. Good luck getting credentialed for that! I told Conrad, you are not alone, the ASA is here with you all the way."
When asked if he will miss cardiology, Dr. Murray did say he won't miss the stress. "You know people always told me be careful what you do, don't go around breaking hearts. Those same people said not to stop until I got enough, and well I feel like I got enough."
In the coming months, the campaign will feature posters, pamphlets, and a couple commercials highlighting Conrad Murray's error of stepping out of his area of practice and that sedation should be left to the specialists. "You wouldn't want another thriller now, would you?"
When asked at press time, why Conrad didn't try to resuscitate the King of Pop, he responded: "I realized the A-B-Cs of resuscitation were NOT as easy as 1-2-3."