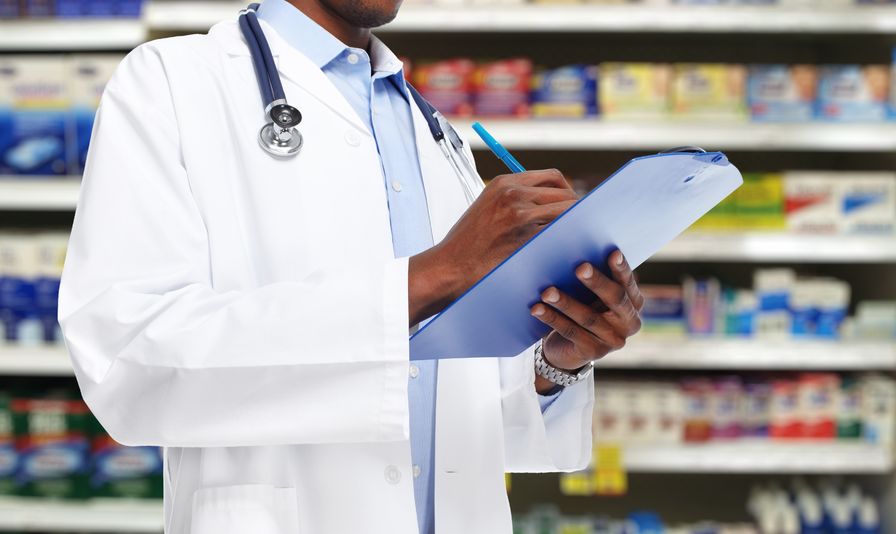 Chief Complaint:
Abdominal pain or pain due to condition that doesn't cause pain.
History of Present Illness:
This is a really, really annoying patient with a given age and sex presenting with an acute exacerbation of a symptom or condition that cannot be disproven with repeated negative objective data. It started when the patient last left the hospital and intensifies anytime a nurse or doctor walks into the patient's room. The pain is a 45 out of 10, associated with every other symptom a human being can ever possibly experience, made worse by everything in life including a gentle breeze, and relieved only "with that pain medication that starts with a D." Patient notes constipation (surprise, surprise).
Past Medical and Surgical History:
Chronic nonsense syndrome
Pseudoseizures
Fibromyalgia
Medications:
Patient denies medications, though the state prescription drug monitoring program and calls to local pharmacies reveal otherwise.
Allergies:
Acetaminophen, aspirin, NSAIDs, tramadol, morphine, epinephrine, air, water, health care practitioners, discharge planning.
Family History:
"Can't you just read my chart?"
Social History:
Denies smoking, alcohol, or illicit drugs though actively smoking, reeking of alcohol, and holding "a water pipe."
Review of Systems:
Positive for everything, including itchy nails and tooth spasms.
Vital Signs:
The stablest of stable.
Physical Exam:
Patient comfortable playing with a smartphone and watching TV. Exam normal, notable only for the stench of BS.
Labs:
CBC and chemistries unremarkable. Urine drug screen either refused or positive.
Imaging:
Always negative.
Assessment & Plan:
F**k me.
This is a liar presenting with acute on chronic BS and narcotic deficiency, admitted because the patient fooled an unsuspecting but well-intentioned health care practitioner. Plan for daily confrontations and arguments over drug-seeking behavior. Plan to spend thousands upon thousands of healthcare dollars trying to prove this patient wrong but inevitably fail. Plan for this patient to suck resources away from genuinely-ill patients who actually deserve my time, energy, and patience. Plan to get threatened with a negative patient satisfaction survey or, better, a lawsuit. Suspect patient will be discharged with help from administration or leave against medical advice (AMA) in about a week's time.