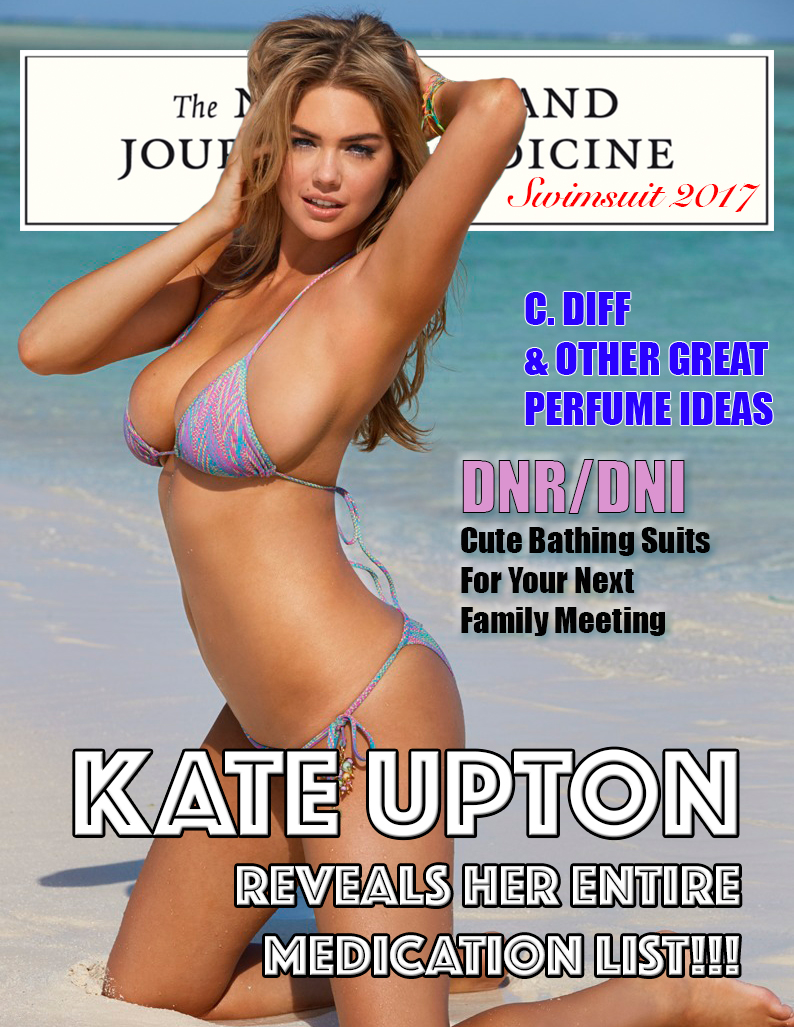 BOSTON, MA – The New England Journal of Medicine will release its highly anticipated first annual swimsuit issue later this week, and for its inaugural cover they have chosen none other than supermodel Kate Upton.
"It's a tremendous honor to be chosen to grace the cover of such a world-renowned publication," Upton told Gomerblog, adding that she hopes to work her way into other journals like JAMA and Chest. "I hope it encourages our subscribers to read through all the articles, especially the case discussion on a particularly fascinating case of perirenal extramedullary hematopoeisis."
Though Upton is pleased with how the cover turned out, Upton admits she was slightly disappointed that the picture of her in a one-piece yellow contact precaution gown didn't make this year's cut.