NASHVILLE, TN – Congratulations! Today, the printer labelled prntr04 at the fourth floor nurses station in Saint Thomas Midtown Hospital is celebrating its 10th straight year without any toner.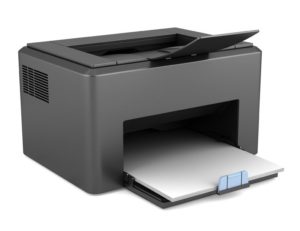 "Today is truly a momentous occasion, we cannot understate that enough," exulted Saint Thomas Midtown Hospital CEO Robert Watkins. "This printer, prntr04, exemplifies and embodies the current state of health care as we know it."
Amen.
Health care professionals throughout the entire hospital, not just nurses, took the time to wish the printer "Congratulations!" and give prntr04 a gentle pat on the side. The printer acknowledged the warm wishes by awaking from Sleep Mode and sputtering a bit.
According to nurses familiar with the printer, it first showed signs of suboptimal printing before the turn of the millennium in 1999. The ink gradually faded until it printed out only blank pieces of paper in 2007. Though "replacing toner" has been on the "To Do" list for Information Technology Department since May 2007, no one has actually gotten around to it yet.
"The fact the Pyxis machine is more useful than this printer tells you something," commented charge nurse Monica Khalid. "Our IT Department is slow, but the fact we're celebrating ten years without a functional printer is just impressive. This must be some kind of record, no?" She added later: "But, as with other of life's adversities, you learn to cope."