RENO, NV – In what is being called a "fresh" and "unorthodox" effort to boost patient satisfaction survey scores, Heart of The Valley Hospital has hired consultants from a local brothel.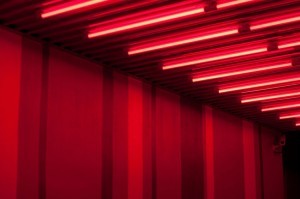 "Healthcare is constantly being compared against the airline industry because of their phenomenal safety measures, and the fact that they have far fewer customer deaths when compared to hospitals," says Heart of the Valley CEO Tom Clarke.
"Did you know that you are 250,000 times more likely to die in a hospital than in an airplane?  We obviously need to listen to and emulate the airline industry."
Clarke continued, "Likewise, when you really analyze customer satisfaction statistics, it becomes very clear that one industry stands out amongst the rest.  We've just been fortunate that the kind folks from 'The Kitten Hut' were available for hire.  Of course, like any other business consultant service – they don't come cheap."
"At first I didn't know what I could possibly contribute to a hospital," reports Chastity, a newly-hired consultant for the emergency department.  "I mean, it was intimidating at first to be advising a hospital operation.  But then you realize that there are a lot of similarities between what they do, and what I do.  I mean, you're basically dealing with a bunch of desperate people waiting to have their names called so they can get roomed.  You bring them back, you lay them on a bed, and then you give them what they need.  There's really very little difference at all."
With enough input from these customer satisfaction experts, Heart of The Valley hopes to bolster their satisfaction scores, which have been lagging behind their competitors.
"I've never had a customer complaint," says Shantelle, another consulting expert.  "Not once.  It's clear some things need fixing around here.  They've got a long road to success, but with the right changes, this place could be a REAL patient satisfaction juggernaut."
Based on consultant recommendations, hospital administrators are working on a proposal to purchase red mood lighting and velour animal print bedding for all the rooms, as well as an ED lobby bar for patients to relax at before they are seen.
Barry White and Isaac Hayes music will be played through a new Bose speaker system throughout the hospital.  Funding is being provided by cutting back on supplies of IV fluid bags and code cart medications.