ATLANTA, GA – Healthcare practitioners at Non-Stop Pop Medical Center (NSPMC) began the upgrade of their outdated emergency code system by replacing their pre-existing rapid response seizure code with Taylor Swift's chart-topping mega hit "Shake It Off."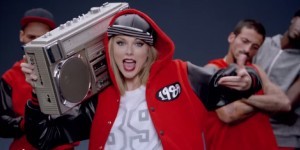 "Thinking out loud, the overhead voice announcing 'Code This' and 'Code That' was getting mundane and a bit old," explained Vice President of NSPMC Operations Ed Sheeran. "It freaked patients out that something bad was happening. We needed to shake things up… and shake it off!"
"I'm just gonna shake, shake, shake, shake, shake…" sang nurse Sam Smith as his patient developed delirium tremens (DT). The code team of nurses, doctors, respiratory therapists, and pharmacists provided moral support by dancing their tails off like in the music video. Smith was thankful he was not the only one. "SHAKE IT OFF! SHAKE IT OFF!"
En route to the intensive care unit (ICU) for further management, the code team whisked the patient through the cardiac floor and sang towards the patients on the floor: "Heartbreakers gonna break, break, break, break, break…"
Turning one final corner, they passed a drug seeker begging his medical team for narcotics due to his "38 out of 10" pinky finger pain. The code team happily crooned and boogied: "The fakers gonna fake, fake, fake, fake, fake…"
The patient arrived in the ICU.
"SHAKE IT OFF! SHAKE IT OFF!" belted out the ICU team led by intensivist Nicki Minaj in choral jubilee. Even patients on other floors joined in on the song and dance as health care practitioners started jumping into action.
As it became clear that the patient wasn't able to protect his own airway, Minaj knew what she had to do. She got an endotracheal tube ready and called the operator with a specific set of instructions. A new tune started playing overhead.
"I am barely breathing and I can't find the air," echoed Duncan Sheik's melody on the speakers above. It was shortly followed by Rihanna's hit "SOS." The patient was promptly intubated. "Bang bang," commented Minaj, along with residents Jessie J and Ariana Grande.
"I'm all about that bass, 'bout that bass, no treble," explained NSPMC CEO Meghan Trainor, who believes medicine and entertainment can be melded together. "Very soon we'll be rolling out Katy Perry's 'Hot N Cold' for sepsis and Maroon 5's 'Maps' for patient elopement. We already have a ventilator that plays the Top 40 and IV pumps that play Michael Bolton songs which has been a huge hit with staff."
Excitement is in the air as medical personnel prepare for tonight's shift change. It will be the first one accompanied by a soundtrack. Tonight's song choice, voted unanimously among healthcare personnel, is "The Lazy Song" by Bruno Mars:
Today I don't feel like doing anything
I just wanna lay in my bed
Don't feel like picking up my phone
So leave a message at the tone
'Cause today I swear I'm not doing anything…
Nothing at all!