As another sucky year comes to a much needed close, that can only mean one of two things: the holidays are approaching or it's time to quit medicine.  If it turns out to be the former, here are some great gifts for loved ones, enemies, and everyone in between to celebrate the season of giving.  These are 100% GomerBlog approved.
For the Constipated: Sh*tbit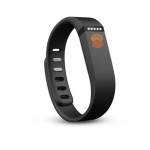 Meet the hottest item this holiday season.  With the ability to monitor each and every one of your bowel movements and any associated bleeding, infections, or syncope, this device will reignite your passion for poop (P4P).  Who wouldn't want to know their bowel activity at any given moment of the day?  We know we would!
For Nurses: The Joy Behar Nurse Stethoscope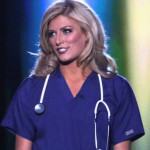 Nurses, are you tired of using those doctors' stethoscopes?  Don't you worry!  These new stethoscopes have been going like hotcakes since their release in September when Joy Behar opened her big, fat mouth.  Now you never have to worry about being asked that dreaded question: "Why does that nurse have a doctor's stethoscope around her neck?"
For Kids: Resuscitate Me Elmo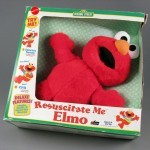 When kids are talking about PlayStation and Xbox, that is actually code for "I need to put down these video games and learn to how to take care of a patient found down."  Elmo needs to be saved and those kids need a present holiday season, so it's a match made in heaven!  A high-pitched, cheery, giggly, red heaven!
For the Drug Seeker: Pez Percocet Dispenser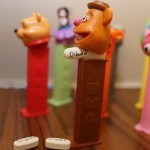 It's hard to keep track of all those Percocet and they always seem to be stolen on public transportation, so protect them with a nifty Pez dispenser.  Though there are hundreds of great choices, we are partial to Elsa, the Snow Queen of Arendelle, and we know you'll be too!
For the Stoner with Lung Disease: The Bong Incentive Spirometer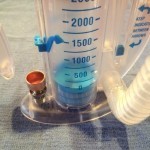 A game changer, this is a fantastic gift for those who need relief from recent surgery, anorexia, or anxiety.  Easy to use but, more importantly… Duuuuuuuudddddeeee!  If you need another gift to go along with it, look no further than a vinyl copy of The Dark Side of the Moon.  Or a pizza.  Or some wings.  Or girl-scout cookies.
For All Patients: The Ativan Diffuser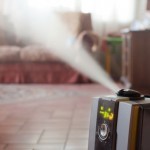 This is possibly the greatest gift of all, but good luck trying to find one.  Since its release back in March, medical personnel have gone gaga over what is considered the greatest medical invention in history and you can barely find any hospital or clinic floor without one.  Not only is it hard to find, but searches on eBay have priced these babies upwards of $100,000.  But can you put a price on happiness?  We sure can't!  If you manage to score one for your favorite healthcare practitioner, he or she will be indebted to you for life!
For All Healthcare Practitioners: Pens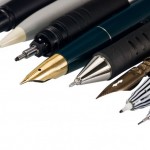 Pens are lost all the time and if there's anything healthcare practitioners need by the end of the calendar year besides more cowbell, it's more pens.  The only way to top 2015's record-breaking loss of 1 trillion pens is to equip your favorite healthcare practitioners with more pens to lose.  Game on, we're gonna lose 2 trillion pens this year!