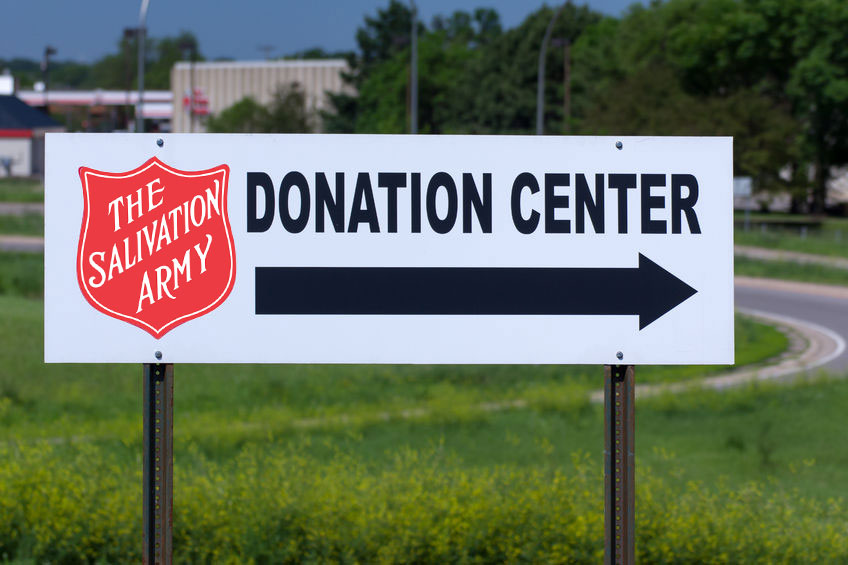 LONDON, ENGLAND – The Salivation Army, an organization renowned all the world over for its charitable efforts, has announced that a recent donation drive ending this past week has produced over 5 billion gallons of oral secretions to be provided to those persons most in need.
"Do you know how many people, adults and children, die each day from dry mouth?" asked Salivationist Roberta Lawson, adding that the outstanding turnout in response to the "Give a Sh*t, Give Your Spit" campaign produced donation canisters that were literally overflowing with salivary kindness.  "It must be on the order of millions.  We cannot say thank you enough."
Outside of the new donation drive slogan, Salivationists took up shop as they always do outside of stores, ringing their bells and asking any passersby for any oral secretions, as little or as much as they can spare.  The public response was incredible.  Salivationists from country to country were amazed at the outpouring of slobber.
"We couldn't believe the generosity from people of all backgrounds, young and old, taking the time to pause and either give a quick dribble or drool for minutes to their heart's content, it was extremely touching," explained Salivationist Craig Sifton, who was particularly moved by an elderly gentleman in his 80s who was clearly ill with a thick cough but was unselfish enough to produce the thickest and most viscous of sputum.  "He embodies the spirit of this drive."
Currently, Salivationists are separating out mom's saliva, which will be reserved for the purpose of cleaning dirt around children's mouths with a tissue.
The Salivation Army looks forward to sharing the rest of the spit and saliva of others, delivering them hand to mouth to all of those who desperately need it.  "To those parched, with cracked lips, licking their lips and longing from thirst," Lawson told Gomerblog, "we cannot wait to share these amazing gifts of gob."