A new study published in The Lancet shows that using the call bell to get your nurse's attention is 25% more effective than repeatedly yelling "NURSE!!!" over and over again.  Many health care advocacy groups state this study should settle once the debate that being nice to your nurse indeed gets you a lot farther than treating them like excrement.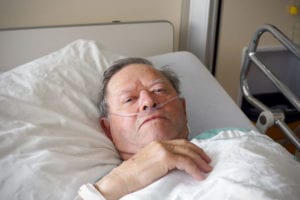 In the study, 150 angry patients at an emergency department (ED) in Bethesda, Maryland who wanted their nurse's attention were randomly assigned to either use a call bell to do so, or yell "NURSE!!!" at the top of their lungs at least 10 times.
95% of the patients who used their call bell were attended to within 5 minutes.  In contrast, only 70% of patients were attended to in the "NURSE!!!" arm.  However, an interesting finding of this arm of the study was that these nurses were 500% more likely to administer Haldol and/or Ativan to patients acting in this fashion without even asking what their complaint was, suggesting a potential downside to being a jerk.
The study authors also looked at several other potential "attention-seeking options" to compare them to the standard use of the call bell.  Other options, all found to be less effective, included throwing feces at the wall, calling 911 from your bed, and having a family member stand at the door with their arms folded with their face in a scowl.
"The bottom line," says one patient advocate, "is if you need help, just use the friggin' call bell."