CHICAGO, IL – A fascinating new report from the American Society for Clinical Pathology (ASCP) explains emotional scars are actually made up of the same protein found in physical scars, collagen, and not simply a metaphorical description or figure of speech.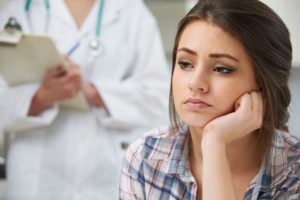 "We know that a physical scar is how the body repairs damaged organs or tissues, like the skin for example, by replacing the injured area with fibrous tissue made up of collagen," explains ASCP President Dr. James Wisecarver.  "It was only natural then to wonder if emotional scars are made up of the same fibrous tissue.  There was only one way to find out." 
By recruiting the assistance of several radiologists and neurosurgeons, a group of 45 patients with self-reported emotional scars first underwent functional MRI, which was then used to guide subsequent brain biopsy.
"We were only to happy to help, we love picking people's brains," said neurosurgeon Dr. Ramon Rodriguez.  
As it turns out, all 45 patients had evidence of emotional scars containing 100% collagen.  Similar to physical scars, the collagen fibers were aligned in parallel, which is structurally weaker than the basketweave pattern found in normal tissue but still stronger than simply leaving the injured area without repair.  
"We were incredibly pleased to find out that the phrase emotional scar is actually pathophysiologically valid," Wisecarver summed up.  "You just can't make this stuff up!"