ATLANTA, GA – GomerBlog reports a tense standoff at Georgia Medical Center (GMC) where both nurse Chris Landry and internist Ashley Barnett have been held captive in the room of 55-year-old patient John Monroe since yesterday afternoon, unable to escape his pleasantly delightful but long-winded banter, dialogue, and questions.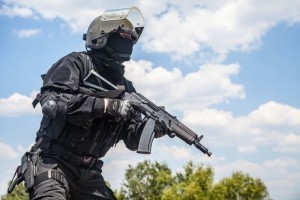 "They've been stuck in there for at least twelve hours," whispered concerned charge nurse Joe Crain, peering into the small crack left in the patient's door.  "The patient's nice and all, but this isn't good.  I don't like it."
According to eyewitnesses, Landry went to check vital signs at about 3:30 PM yesterday afternoon, around the same time Barnett entered the room to round.  Staff and security became alarmed when neither Landry nor Barnett emerged from the room after one hour.
"None of us saw them come out," said secretary Lana Folds, watching the patient's door like a daytime soap.  "Maybe they fainted.  Maybe he's an alien.  Or worst of all, maybe the patient decided to keep talking and talking, leaving them paralyzed."
Folds' suspicions were confirmed when Barnett sent a text message to a co-worker that read: "SOS: he's a talker."
An emergency multidisciplinary team was assembled, featuring some of GMC's best and brightest minds, to rescue Landry and Barnett from every provider's most-feared predicament: the woefully talkative patient.  They texted Landry and Barnett with a litany of professional escape tactics.
"Did you interrupt him by listening to his heart and lungs?" they wrote.  "Yes, but after we listened, he kept talking," Barnett replied.
"Did you say you had to leave and return a page?" they wrote.  "Yes, but again, he just kept talking," Barnett wrote back.
"What happens when you walk towards the door?" they wrote.  "He says to hold on because he wants to ask something," Landry replied.
"When you grab the door handle?" they asked.  "He says 'One more thing…'" Landry responded.  Landry said attempts by co-workers to page and overhead page them out of the room were futile.  On one occasion, Monroe thwarted an escape by breaking into tears, which was confusing given the topic was constipation.
"Did you tell him you need to leave since you've been in there half a day?" they wrote.  "Of course we did!" Barnett replied.  "We even called our parents to see if they could reason with him.  Nothing!  He's a black hole of sociability, a vortex of geniality.  We cannot escape!  Someone, please help us!  HELP US!"
The emergency team sent in one of their special-ops: Brock Hammersley, an orthopod blessed with the ability to enter and exit a patient's room within thirty seconds.  Unfortunately he's been stuck in there an hour.  Surgeon Timothy Grimes is getting ready to enter and emergently evacuate the room of medical personnel.  Should Grimes need assistance, Pastoral Care and Palliative Care are ready and waiting in the wings.  GomerBlog will continue to report on the standoff, as there are new updates.