LOS ANGELES, CA – Stating overwhelming concern over the flimsy nature of medicine colleague Louis Lefebvre's stethoscope, orthopedic surgeon Brock Hammersley has successfully stabilized it for now with an external fixation device or external fixator.  The procedure only took one hour.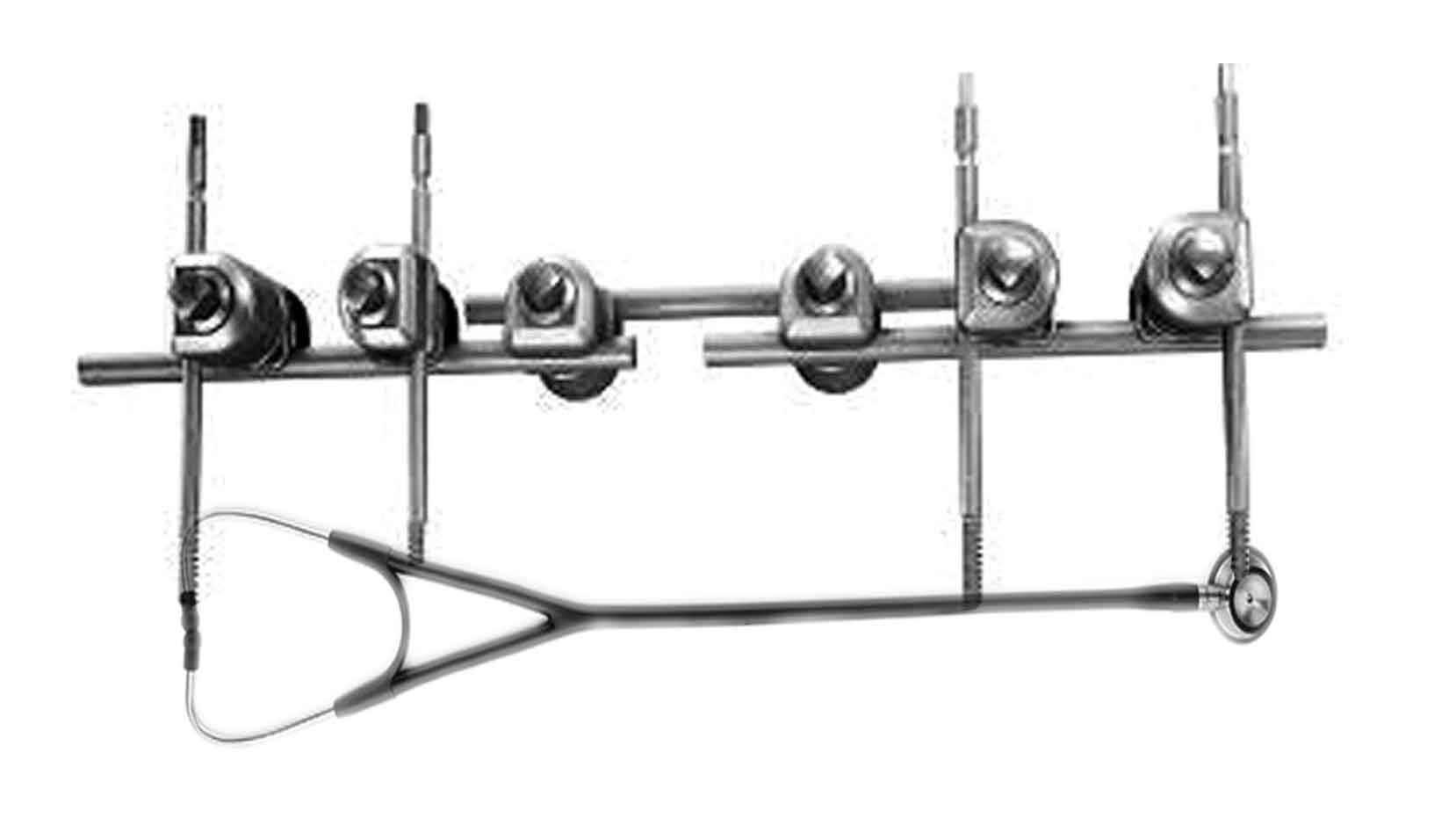 "I felt obligated to fix it, it looked like one of Gumby's legs," said Hammersley post-op.  "I don't think this thingamascope has any bones but if it does, you better believe they're aligned now."  He then met with Lefebvre in the waiting room and said, "I don't know what a stethoscope does, but after this surgery, it'll be stronger than ever.  It's probably also low in calcium and vitamin D."
Though there are over a dozen indications for the use of an external fixation device, this is the first time it's ever been implemented in a piece of medical equipment.
"What was great about this surgery is that because it's not a person, it didn't require any pain management or anesthesia, though consent was a challenge since it's nonverbal," explained Hammersley, who eventually got the consent and go-ahead from Lefebvre.  "Man, I love stabilizing things."
Hammersley first drilled holes into four parts of the stethoscope, including the "circle thing" at the end.  He then connected the bolts to a rod outside the stethoscope, setting it into a straight line, a marked improvement from the "Slinky type mess" it was in pre-operatively.  In the first hours after the surgery, the stethoscope and the external fixator are in stable condition.
"If this goes well, it opens up a door for the repair of all stethoscopes," Lefebvre told Gomerblog, as he writes for DVT prophylaxis.  "But we do have to remember that these other stethoscopes are different kinds of beasts.  Contact precaution stethoscopes are the most unstable stethoscopes of them all since they're pieces of crap, while nurses stethoscopes… Man, those are radically different from doctors stethoscopes like mine."