THIRD PLANET, SOLAR SYSTEM – After a two-hour long meeting with NASA's palliative care service, Earth has decided to remain Full Code.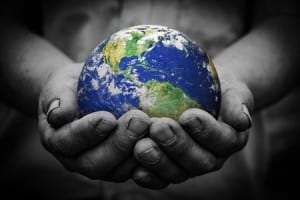 "Hey now, I'm 4.5 billion years young and ain't nothing gonna stop me," said Mother Earth in a rare interview with GomerBlog.  She's listening to Prince's "Purple Rain" in the background.  "I've survived asteroids, ice ages, and natural disasters."  When asked about global warming, our beautiful blue planet replied, "Yeah, I feel slightly feverish.  Maybe I've reached menopause.  I'll get over it, though it would be nice to have some help from humanity."  When asked if she had any other comments, she smiled and added: "Less paperwork.  Recycle more.  And f**k plastic."
Of note, Psychiatry was consulted and Mother Earth does have decision making capacity, but does recommend a small dose of nighttime Seroquel to help with any agitation.