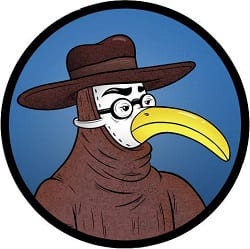 Thanks for trying to contact us!  We love to hear from our fans!!
UPDATE from February 2020.  As many of you have probably noticed, we have moved GomerBlog into more of a hibernation mode (yes that sound is us crying in the background!)  7 years into this amazing ride, we were just running out of steam BUT we want to keep Gomerblog on the interwebs forever at least in it;s current state with over 3500 articles published!  We just won't be publishing as many articles as we use to.  HOWEVER, still feel free to email us articles and ideas and we will hopefully still periodically check, but it is no guarantee that we will use it.  Thanks for all of your support and understanding!!
If you are interested in writing medical satire for GomerBlog, send us your articles for review. Your first 2 articles will be published under 'Gomerblog Team'. Once we have published 3 of your articles, we will promote you with a pseudonym of your choosing and we can link your blog, twitter, website, book, etc, on your author page.  **UPDATE** Unfortunately we have slowed down publishing articles and responding to emails, so it will likely take us a longer time to publish and get back to you.  Thank you for your patience if you submit or contact us.
Please only submit your original articles, i.e. don't rip off somebody else's work.  All articles submitted will become property of GomerBlog and there will be no guaranteed financial compensation,

however we have started paying our top quality authors after publishing 5 articles

.
Please review our rules for submitting an article here at GOMERBLOG SUBMISSION TERMS.  Submitting an article to GomerBlog, acknowledges that you have read and agree to our above terms.
If you do want to take a crack at submitting an article to us, keep in mind we do receive quite a few submissions each day and are becoming more selective in what we publish, so make sure to bring your A game.

It may take a few weeks before we can publish an article

, depending on our backlog.  Thanks for your patience.
What articles make it onto GomerBlog?  Articles with headlines that are wity and are immediately funny, not too short or too long ~400 words, and ones that people will want to share on social media. (if it's too long we may never get back to you)  For submissions, it does help to either post it below or attach it in a word document to the below email address.  Feel free to send in a picture for your article, but it must be a royalty free picture, ie not ripped off google images!!
We are always on the outlook for 

Funny Medical Youtube Videos

, but to be published on our site, you must be the creator or hold the rights to the video or pics.  Medical school class videos, nursing videos, or anything related to medicine makes our day.
Email us directly at 
gomerblog [@] outlook [.] com
(preferred) or Submit
HERE
and if you have an author name, make sure to place it in your email or word document.