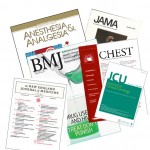 BETHESDA, MD – A recent article published in the New England Journal of Medicine discovered that more studies would be needed to study future results.  "This is truly remarkable," said medical expert Dr. Tom Hutch.  "The fact that they can predict in the future – that these future researchers would need to conduct more studies – is mind-blowing!"
This study was unclear if the outcomes were positive or negative but highly stressed that more studies were needed.  In fact many physicians are confused about what specifically the authors studied, but all agree with their outcome: More studies are needed.
The published article starts with a long, generic background about "illnesses" and quickly goes into numbers and data for 8 pages.  "They clearly know what they are doing," a peer reviewer explained.  "Just look at those number and statistics!  Eight pages worth!"  Some say the authors are just passing-the-buck but critics argue they haven't really looked at the 8 pages of numbers and statistical jargon.
Finally the paper ends with a lengthy discussion arguing for future studies, implying the authors would be the best choices for the grant money.  "Fabulous, this will certainly advance medical knowledge, at a later date in the future."