NORFOLK, VA – In a true example of what a wonderful patient-doctor partnership can be, a local frequent flyer helped orient an off-service intern during his first emergency department shift.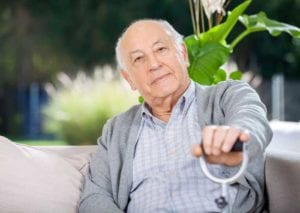 Jasper Winabego, who had visited the University ED 38 times this year already for complaints ranging from itchy feet for 9 months to complete unresponsiveness secondary to alcohol intoxication, helped internal medicine intern Howard Lemmon last Sunday overnight.
"I noticed that new kid wandering around like he didn't know nothing," recalled Winabego. "I asked him for a tray or at least a turkey sandwich, and he said he didn't know if I could eat or where the food was so I thought the least I could do was to teach this fresh fish how this placed worked."
After explaining to Lemmon that it was okay for him to eat because he was hungry and the doctors hadn't done sh** for him anyway, he led Winabego to the east nurses station nutrition room.
"You gotta swipe your badge or enter the code, 5-3-1 to get in there," Winabego explained before he showed Lemmon where the sandwiches were. "They usually give me at least three and then one to go.  Or at least that's when I insist upon since I am a huge jerk."
Lemmon recounted how helpful Winabego had been.
"As I was waiting for the senior resident to orient me, this guy who seemed to know his way around was kind enough to let me into the nutrition room. He was really knowledgable about the different sections of the ED and where the cab vouchers were."
"I'm very glad he spoke up, as the rest of the team was busy intubating a patient," continued Lemmon.  "The team hadn't realized that Mr. Winabego left his pain medication prescription on the bus he takes to his mother's house so he can help get her to dialysis. Fortunately, I was able to refill that prescription."  Lemmon took a reflective pause. "I was really surprised to find such a helpful patient in the emergency department. I'm sorry I won't have the chance to see Mr. Winabego on a regular basis."
"I hope this kid is here tomorrow night," Winabego said as he eloped, pushing the last functional wheelchair out the door with him.