Chicago, I.L. In this long-due announcement, the ACGME has approved a new Consultology Fellowship. While Consultology has been informally practiced by hospitalists for several years, rigorous training in this emerging field has been lacking. As of now, the fellowship is available only to those eligible to sit for the Internal Medicine boards, but in the future this may be expanded to other disciplines such as Emergency Medicine and Pediatrics.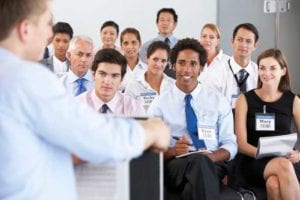 The program requirements include an emphasis on "interprofessional and inter-specialty team-based care." Fellows will be expected to demonstrate competence in
coordinating and following the recommendations of the various consultants. For example, a model assessment and plan should look like this:
75 year old woman with DM here with cellulitis:
1) Neurology recommendations appreciated — no evidence of diabetic neuropathy on their history and exam
2) Cardiology recommendations appreciated — patient may develop coronary disease at some point if DM is not well-controlled
3) ID recommendations appreciated — will continue bactrim for total of 7 days
4) Hematology recommendations appreciated — moderate-high risk for DVT, will continue prophylactic HSQ
… so on and so forth with the rest of the systems (similar to ICU notes).
Fellows will also be expected to differentiate among the types of consults. For example, an "on-board" consult is different from an "I-admit-it's-BS" consult. The ultimate skill expected for a graduating fellow will be to toss out the "my-attending-wanted-it" consult on a regular basis.
Although ACGME requires that one pass the USMLE and Internal Medicine boards (ABIM) to start and continue the fellowship, once a fellow has already graduated he or she is not expected to use any of the content tested. As of the writing of this article, rumor is that the few programs offering this training are receiving an overwhelming number of applications from medicine residents planning on becoming hospitalists.