PITTSBURGH, PA – A gummy candy form of the popular diabetes medication metformin hit the shelves last month and the entire medical community is in awe.  It is already being called the most important medical discovery of the decade.  Preliminary studies indicate that this new form of the medication increases everyday compliance rates from 22% to over 91%.  It is currently being distributed by everyday pharmacies nationwide and patients are raving.  The assortment of flavors and optional sugar coating are sure to please.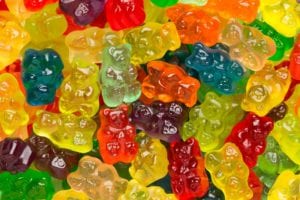 A resident physician in Pittsburgh, Dr. Reva Ayeonecie, is receiving countless accolades for the idea.  We were able to sit down with her and hear the remarkable story of how it all began.
"It started after a really rough 16-hour shift at the hospital," Ayeonecie began.  "I'd been frantically running around taking care of patients who didn't take care of themselves when I had an epiphany.  I realized that while patients are taking less and less care of themselves doctors are being held more and more responsible for it.  I wondered, what is the most meaningful way to push medical frontiers while at the same time increasing the hospitals Medicare reimbursement rate?  Inventing Gummy Metformin was really putting my intellectual prowess from a decade of formal education to its best use.  We have to make things as easy for our patients as possible.  Nothing is on them these days, it's all on us."
At press time the idea is being tested with other medications but unfortunately it is not without drawbacks.  A recent study on Gummy Metoprolol had to be halted early after patients experienced hypotension and bradycardia at unexpected rates.  After all, who eats just one?