DALLAS, TX – As construction continues on the new 300-bed children's hospital here, officials today announced some exciting design details to the general public. According to the newly released plans, the cutting-edge pediatric medical center will feature a soaring atrium with a four-story waterfall, lovable cartoon character exhibits to greet children inside the front doors, a half-dozen gourmet restaurants, and adorable animal footprints on the floor that will lead arriving patients and families from the entrance directly to the hospital's billing department.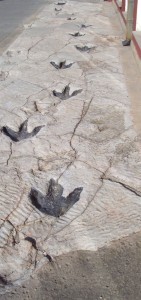 Designed by renowned architectural firm Hastings and Wilbur, the facility will have top-notch operating rooms and diagnostic equipment, as well as spacious accommodations for the whole family to enjoy just as soon as they have finished making payment arrangements for their visit.
Similarly, the high-tech emergency department will have first-rate clinical assessment areas, advanced monitoring capabilities, and user-friendly debit machines. Additionally, easy-access "KidKard" terminals will be located in each trauma bay so that even the most emotionally devastated parent will be able to quickly and efficiently swipe their bank or major credit card. The ER will be staffed 24 hours a day by experienced physicians and financial services representatives to meet the needs of even the sickest patients and cash-strapped immigrants.
"Dallas's beautiful new children's hospital will be second-to-none in terms of quality of care," boasted CEO Byron Levitt. "And also in terms of the quality of our flexible installment plans that will allow you to pay your bill over as long as twelve months."
The entryway footprints, which will be purple lion paws, orange horse hoofs, and green chicken feet, will lead families on a whimsical journey past a colorful multi-paneled mural that tells the endearing story of Belsa, a little girl with a broken leg whose evil parents can't afford to pay for reconstructive surgery, forcing her to live the rest of her life with a horrible limp.
"You'll have to wait until opening day to see how Belsa's magical tale ends," said Levitt with a wink. "Let's just say Gwenda, the Wondrous Pawn Fairy, makes a cameo appearance!"
Also unveiled today was the hospital's Medicaid wing, which will feature a separate screen door entrance, a solitary communal bathroom, and, in the cramped foyer, a tattered and disturbing animatronic clown.
Photo credit