DELTA 291 – Citing numerous reasons why he couldn't perform the maneuver by himself, passenger and general surgeon Richard Patton has asked Anesthesia to lower his tray table so that he might rest his smartphone and beverage on it.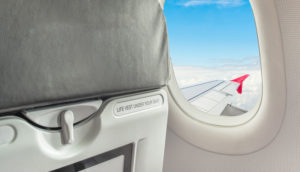 "Obviously I'd do it myself if I could but I can't," Patton insisted, clearly preoccupied by his ego and the morning news. "I only have two hands, and both of them are holding up this newspaper I'm reading. This is exactly what Anesthesia's for, right?"
Patton makes a point. In addition to cultivating their hobbies with Sudoku, crossword puzzles, drape forts, and sock puppets, the other professional obligation of Anesthesia is to adjust tables. In fact, Anesthesia is allowed to bill for any table changes as of 2016.
For that reason, Patton explains, in-flight tray tables should fall under the jurisdiction of Anesthesia even though they are at least 10,000 feet above the closest operating room.
Unable to spot anyone hiding behind a drape, Patton pulled aside and spoke to one of the flight attendants, who in turn passed a message to the pilot Jack Wilson. Shortly after, Wilson made an overhead announcement: "If Anesthesia is on board, we have a medical emergency that requires your attention, please notify the flight attendants if you can assist. Thank you."
Unfortunately, Anesthesia was not present on this flight.
Lucky for Patton, a kind-hearted radiologist volunteered her assistance. "I can offer to lower the surgeon's tray table, on three conditions," began radiologist Erica Chen, "one, I can do it under fluoro; two, the patient's INR is less than 1.5; and three, we turn off the lights and everyone pulls down their window shades. It's a little too bright in this plane for my liking."
Rumors are circulating that Patton is about to ask Anesthesia to lower his seat back. These rumors have yet to be confirmed.