BOCA RATON, FL – Patient rights advocates from sea to shining sea are giving high compliments to Madre De Díos Medical Center for its popular new smart phone app which allows patients to preorder their Dilaudid doses in transit to the hospital emergency department.  "As a result of this new program," exclaimed jubilant hospital administrator Chlöe Less, "our hospital patient satisfaction scores have increased to 99% positive!  Yes! We!  Did!"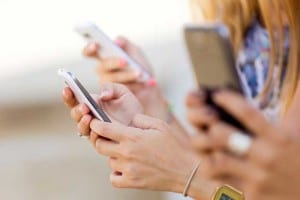 When contacted by GomerBlog, staff EM physician Dr. Sri-Sheshadariprativadibayankaram said, "Wait, this idea is actually gaining popularity?!  What the… Why… Who…" before audibly groaning in frustration.
Dilaudid Download has suddenly become the most downloaded iTunes app in the US, well ahead of Angry Birds.  "There has been a push among customers to draw from popular features on other apps," said hospital CEO Chaz Moneybags.  "For example, our most recent app update allows you to swipe right when the Dilaudid preorder dose is to the patient's satisfaction!  Just like Tinder, we're helping hook people up with their desired dose of narcotics!"
Chlöe Less continued: "We at Madre De Díos Medical Center are always looking to streamline the process for the sake of patient satisfaction regardless of the risks incurred by these policies!  Besides, our personal assets are never exposed with any new layer of liability exposure; it's those stupid doctors who shoulder all the personal liability!!!" as the hospital administrator began to uncontrollably cackle.
CEO Chaz Moneybags added: "We recently heard about the 'Ask for Dilaudid, Get Dilaudid, No Questions Asked' policy at several different hospitals and we wanted to build on that principle that the the customer is ALWAYS right.  So we started to think outside the box. We posted our narcotic menu online via the app and recently we implemented our bold '15 mins or less' guarantee for app users which assures them injection of their desired opiate within 15 minutes of placing their preorder, or the narcotic is free!"
Hospital administrator Chlöe Less chimed in, "We started piloting new programs including the option of tweeting us your Dilaudid preorder or posting your Dilaudid preorder on our Facebook page so that the candy can be ready for you when you arrive!  And I'm excited to report that at Madre De Díos Medical Center, we have started construction of a drive-thru kiosk along our ER to allow convenient injections by our highly-trained staff through a rolled-down car window!"
The Dilaudid Download app also allows customers to start digitally filling out satisfaction surveys before they even get to the hospital.  Dr. Sri-Sheshadadiprativadibayankaram offered his grim assessment: "Hospital administration cut my paycheck again because our 99% satisfaction score fell well below their arbitrary target of 100%.  The one poor satisfaction survey result was due to a patient who was not happy that the Dilaudid preorder couldn't be delivered to his house.  I know administration is working on smoothing things over with that particular customer.  Until they figure things out, they cut our pay. Again.  Oh, and they cut the nurses' pay too.  Of course."